Programme Overview and Aims

BA&BED(LangEd)-Eng has been jointly offered by the Faculty of Arts and Faculty of Education since 2005. This 5-year double degree integrates specialist studies in English language and linguistics and professional studies in English language education. The programme combines rigorous academic study with experiential learning and practical application. Graduates of the BA&BED(LangEd)-Eng are fully qualified to teach English as a Second Language in primary and secondary schools, both locally and internationally.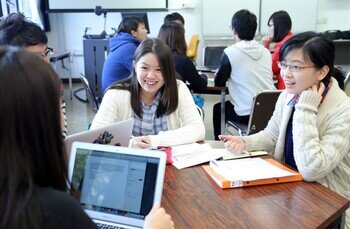 Programme Features
Students will develop in-depth knowledge of English language and linguistics, literature, communication and language acquisition and will critically explore issues in language education and develop personal strengths and commitment to education.
The programme offers two degrees in one. It is equivalent to a BA plus a Postgraduate Diploma in Education, a professional teaching qualification recognized in Hong Kong schools and internationally. BA&BED(LangEd)-Eng meets government requirements for English teachers:

First degree majoring in English
Teacher training qualification in English language teaching
Benchmark English language proficiency

Students may take a range of elective courses within the Faculty of Education or in other Faculties, and may combine elective courses to declare a minor subject.
Students will participate in an Immersion programme overseas to increase global awareness, enhance language proficiency and enrich professional development.
The Scholarship for Prospective English Teachers, set up by the Education Bureau of the Government of the Hong Kong Special Administrative Region, is available for applications by students who are admitted in 2019-20 and satisfy the stipulated English requirement. The Scholarship will be open for application in August 2019. Please visit the Education Bureau website for details.
Online Admissions Talk
By Ms Suzi Nicholson, Programme Coordinator of BA&BED(LangEd)-Eng