The specific objectives of this Chair are to:
carry out collaborative research with partners in the field of comparative education (trends and issues related to quality and equity in education, including private tutoring);
provide policy analysis and advice to assist policy-makers and practitioners;
design, produce and disseminate studies, policy briefs and other resources in the field of comparative education; and,
provide training at the undergraduate and postgraduate levels, to students, teachers, administrators and related personnel.
Please visit the UNESCO website for more details.
Useful Links
The work of the Chair links closely to the mandate of the Comparative Education Research Centre in the HKU Faculty of Education.
If you want to know more about the work of UNESCO, please click on the following websites:
World Map of UNESCO Chairs
UNESCO Headquarters
UNESCO Bangkok
UNESCO Beijing
UNESCO-IIEP
UNESCO Hong Kong Association
Professor Mark Bray (UNESCO Chair Holder)
French-language edition of Shadow Education Book discussed by Ministers of Education in Africa
Chad: Aboubakar Assidick Tchoroma,
Gabon: Camelia Ntoutoume-Leclerq,
Guinea: M. Bah,
Guinea Bissau: Arcenio Adulai Baldé,
Senegal: Chaikana Lam, and
Togo: Dodzi Kokoroko.
Other speakers included:
All speakers recognized the need to focus more clearly on private supplementary tutoring, especially in the context of social inequalities. More data are needed and wider discussion in order to 'take the topic out of the shadows'.
Futures of Education: What can and should we anticipate in 2050?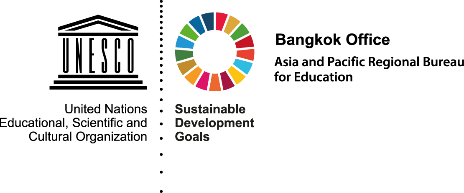 UNESCO has commissioned a high-level International Commission, chaired by the President of Ethiopia, to consider patterns and desirable directions for education in the coming decades. A core theme is 'Learning to Become'.
The Commission has released a Progress Update for general consultation. Comments submitted by Mark Bray in his role as a UNESCO Chairholder were welcomed by the team in UNESCO Headquarters.
Subsequently, Mark Bray supported an Asia-Pacific online forum organized by the Comparative Education Society of Asia (CESA) in conjunction with the UNESCO office in Bangkok. The forum brought together diverse perspectives from around the region.
Reaching Audiences through Different Media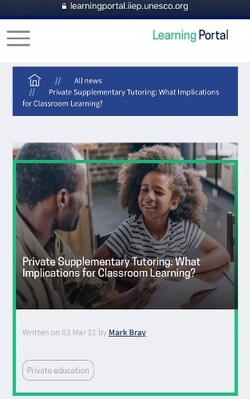 Shadow Education in Africa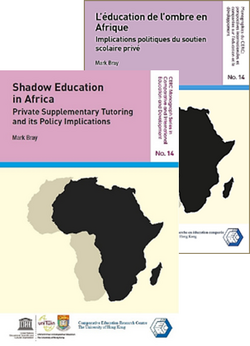 The UNESCO Chair is pleased to announce the latest volume in the Monographs series published by the HKU Comparative Education Research Centre (CERC). Written by Mark Bray, it is entitled Shadow Education in Africa: Private Supplementary Tutoring and its Policy Implications. It can be downloaded free of charge or purchased in paper copy for HK$100 or US$16 including postage through this website.
The book builds on a Working Paper for UNESCO's Global Education Monitoring Report, which for the 2021/22 edition focuses on non-state actors in education. Shadow education is recognized as a component on non-state activity of growing scale and significance.
The book addresses both Sub-Saharan and North Africa, and draws many lessons from comparative analysis. It is the first comprehensive work on shadow education in Africa. Particular attention is paid to regular teachers who also provide tutoring, and to private-sector enterprises.
Portuguese and Arabic translations will be published in due course.
Translations of shadow education books
Two new translations have been published of books by Mark Bray about shadow education.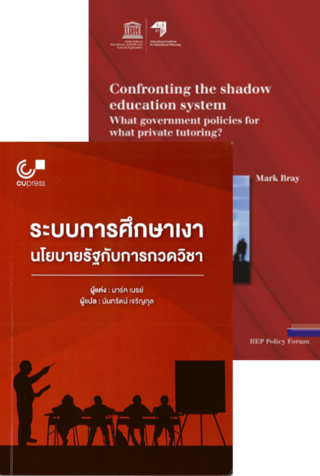 The first is a Thai translation of the book Confronting the Shadow Education System: What Government Policies for What Private Tutoring?, published by UNESCO's International Institute for Educational Planning (IIEP). It brings to 21 the total number of languages in which this book is available. Following the original in English, translations have been made into Arabic, Armenian, Azeri, Bengali, Chinese, Farsi, French, Georgian, Hindi, Kannada, Korean, Mongolian, Nepali, Polish, Portuguese, Sinhala, Spanish, Thai, Urdu, and Uzbek. The Thai version is published by Chulalongkorn University Press.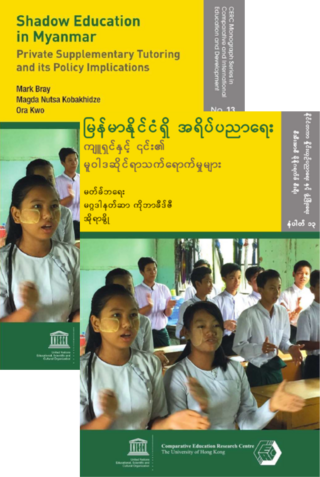 UNESCO GEM Report Fellowship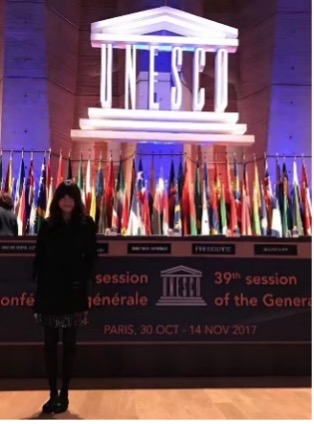 UNESCO's Global Education Monitoring (GEM) Report has established a prestigious Fellowship to "strengthen the evidence base on education … and reinforce the links between research, policy, and practice". The fellowships are "open to exceptional individuals who … demonstrate a potential for transformational impact in their domain, and share a commitment to provide more people with better educational opportunities".
We are delighted that Professor Zhang Wei, from East China Normal University (ECNU) won this Fellowship for the 2020 round, having been selected among the four from over 150 applicants. Prior to moving to ECNU in November 2018, Professor Zhang worked closely with the HKU UNESCO Chair, first as a PhD student and then as a Postdoctoral Fellow.
The Fellowship has permitted Professor Zhang to explore new and existing data on shadow education, drawing on her experience in Cambodia, China, Denmark, Japan and Myanmar. The analysis explores recent developments in various settings, ranging from East Asia (with the longest history of the practice) to the Nordic countries (with the shortest history), as well as policies that have unintentionally legitimized tutoring.

UNESCO Global Education Monitoring Report on Non-State Actors
The 2021 iteration of UNESCO's Global Education Monitoring (GEM) Report will be about the roles of non-state actors in education. This is a very important theme, covering both for-profit and not-for-profit providers and including a focus on shadow education.
At the invitation of the GEM Report team, Professor Mark Bray prepared a blog about shadow education, available here. It highlights the scale of the phenomenon in a range of countries, and comments on its implications not only for learning but also for social inequalities.
With other colleagues, Professor Mark Bray is now preparing further inputs, helping to shape the agenda and to focus attention on themes.
UNESCO's Futures of Education Initiative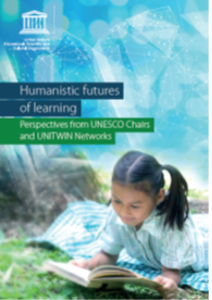 UNESCO has launched a visionary Futures of Education initiative, to which UNESCO Chairs have made contributions. Their inputs have been collected in a volume published in time for the initial meeting of its distinguished Commission led by the President of Ethiopia.
The volume, entitled Humanistic Futures of Learning: Perspectives from UNESCO Chairs and UNITWIN Networks may be downloaded here in English and French. From the HKU Chair in Comparative Education, Professor Mark Bray contributed a chapter on shadow education, showing how the phenomenon has changed the nature of schooling across the world and will continue to expand and adapt.
For details of the context for the UNESCO initiative, please visit the website.
CIES 2019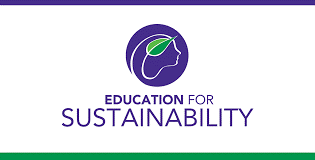 The world's oldest and largest association for comparative study of education is the US-based Comparative and International Education Society (CIES), founded in 1956. From 14-18 April 2019, the Society held its annual conference in San Francisco, USA. It was the largest event in CIES history, with 3,800 registrants.
The conference theme was 'Education for Sustainability', with a particular focus on the United Nations' 17 Sustainable Development Goals (SDGs). UNESCO was well represented in both plenary and parallel sessions.
Within the conference, a pair of sessions focused on the HKU work on the shadow education system of private supplementary tutoring. This can be linked to the SDGs in multiple ways, including understanding of the impact of marketization of education in neoliberal economies and attention to the quality and quantity of education received by different social groups. The photo shows some members of the HKU shadow education team, namely Mark Bray, Feng Siyuan, Zhang Wei, Pubali Ghosh and Shalini Bhorkar.
Related, the book table for HKU's Comparative Education Research Centre (CERC) was shared with East China Normal University (ECNU) for their newly-launched ECNU Review of Education. Vol.2 (1) of the journal is a special issue on private supplementary tutoring co-edited by Zhang Wei and Mark Bray. It is available for open access on the internet, and fitted excellently with the discussions during the conference.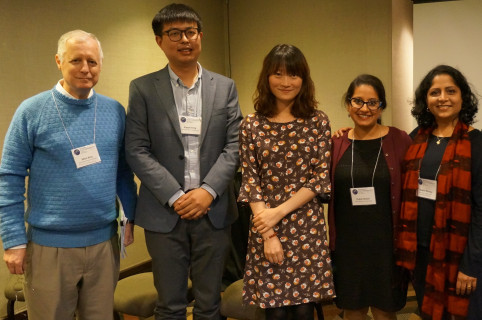 Deepening understanding of shadow education in Myanmar
Peter Suante is a PhD student at the University of Hong Kong and, like Pubali Ghosh who prepared the item below for this website, is focusing on private supplementary tutoring and supported by the UNESCO Chair. His work focuses on Myanmar, and builds on his Master's dissertation completed in Beijing Normal University in 2017.
Peter also provided valued support for the research project funded by UNESCO and led by Mark Bray, published by CERC in 2020 and available for free download here. That project focused only on Yangon, while Peter's research focuses on Mandalay Region and Chin State.
Private tuition, known in Myanmar as Kyushin (a word adapted from English), has evolving into a socio-cultural norm in Myanmar but has received very little research or policy attention. The quantitative component of my research indicated that 78.7% of the 1,301 surveyed Grade-11 students received at least one form of private tuition. This was lower than the 86.2% recorded in the CERC-UNESCO study, but very noteworthy since my sample included rural and remote communities. Some of this tutoring was delivered on a one-to-one or small-group basis by teachers, while other students joined tutorial centres that advertised their existence in public locations (see picture).
One dimension of my research observes that private tutoring may replace rather than supplement schooling. Students had to be registered in schools in order to sit the national examinations; but many came only to have their attendance recorded, and nearly half indicated in the survey responses that if they had a choice they would only attend private tutoring.
Like Pubali Ghosh (see below), I needed to secure the confidence of teachers, tutors and students when conducting my research, not least because much tutoring provision contravenes regulations. Government teachers are officially prohibited from providing tutoring, and many tutorial centres operate on a shaky legal basis. Further, schools are reluctant to admit that actual attendance is less than official attendance because they fear sanction from the authorities and reduction of resources. I have therefore devoted much attention to informal networking as well as to the more formal sides of the research. In some respects it has been easier to do this in rural areas, since people have been more willing to welcome visitors, especially after management of the challenging roads by motorcycle!
It is a pleasure and privilege at the University of Hong Kong to work with peers and seniors who have themselves investigated shadow education in a wide range of contexts. I recently shared methodological aspects of my work with members of our Special Interest Group (SIG). The meeting included participants having investigated the theme in Bangladesh, Czech Republic, Georgia, Hong Kong, India and Mainland China. I am very glad to add Myanmar to this list.
Excitements and challenges of fieldwork for doctoral research
Pubali Ghosh is a PhD student at the University of Hong Kong, supported by the UNESCO Chair. Her research focuses on private supplementary tutoring in West Bengal, India. It builds on her excellent Masters dissertation, from which was published a paper in the International Journal of Comparative Education and Development that won a prestigious Literati Award. Here she outlines her doctoral research and some experiences when conducting fieldwork.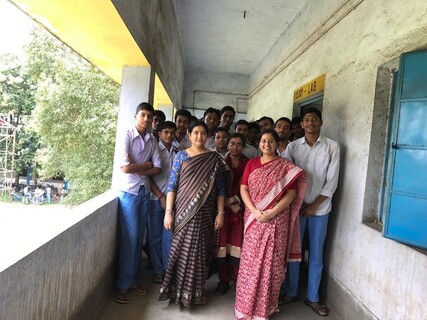 Shadow Education is ubiquitous in West Bengal. Participation is particularly high among senior secondary students, with more than 90% of them receiving tutoring. My research follows a qualitative longitudinal approach to understand how senior secondary students construct decisions regarding private tutoring. I am tracking 30 students through their educational decision-making journey, with each student being interviewed multiple times over 1-2 years. I have also interviewed 85 other actors in the West Bengal tutoring ecosystem, including teachers, tutors, teacher-tutors, principals, and parents. A pilot questionnaire survey of 356 students set the background.
Initial access to participants was challenging for two reasons. First, private tutoring is sensitive due its semi-illegality; and second, senior secondary students are extremely busy preparing for multiple higher education entrance examinations. Sometimes participants agreed to appointments but did not arrive.
Several lessons were learned from these initial experiences, and strategies were employed to meet this challenge. For example, trust was very important. This involved developing rapport, and telling participants about my background and research purpose. Some gatekeepers helped to secure participants, but more valuable was snowball sampling to approach participants through their friends, relatives or acquaintances. Informal group discussions and brainstorming sessions with prospective participants was also effective.
I am now in the process of writing up, and am excited to be able to contribute to conceptual understanding through this work. I am glad to help remedy the neglect of the topic in India, and to contribute to the international literature.
Regulating Private Tutoring in China
In 2018, the China's national government introduced far-reaching regulations for the private tutoring industry. The regulations sought to protect consumers and to reduce stress and study burden on students. The 2014 book by Mark Bray and Ora Kwo entitled Regulating Private Tutoring for Public Good: Policy Options for Supplementary Education in Asia was a significant input to the drafting process. This book had been published by the HKU Comparative Education Research Centre (CERC) in conjunction with UNESCO, drawing on a pair of international policy forums the previous year.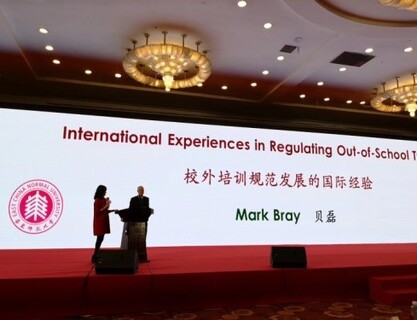 In April 2019, the China Association for Non-Government Education (CANGE) convened a meeting in Beijing to consider the enactment of the new regulations and the needs and scope for fine-tuning to serve different types of private tutoring and different communities around the country. The CANGE is a bridge between the tutoring industry and the government, and both sides were well represented. Approximately 1,000 participants from all parts of the country attended the meeting.
Mark Bray presented a keynote address in the opening session. He drew on the 2014 book and on his further research together with that by HKU team members and others including East China Normal University (ECNU). "This was a very significant event," he remarked, "and it is exciting to see ways in which our research is having impact at the levels of policy and practice throughout China."