Supplementary Education: Identifying and Crossing Boundaries MoreClose
On December 9 and 10, 2017, the Faculty's Comparative Education Research Centre (CERC) hosted a significant Policy Forum entitled "Public-Private Partnerships in Supplementary Education: Sharing Experiences in East Asian Contexts". The event was co-hosted by UNESCO, and attended by 53 participants from governments, industry, schools, associations of supplementary education providers and research institutions from Hong Kong, Japan, Mainland China, and the Republic of Korea.
The starting point was recognition that boundaries in education are less firm than before. Traditionally, formal schooling has been the responsibility and domain of the public sector, but recent decades have brought a flourishing private sector to supplementary education. Most obvious is the academic form, provided by companies of all sizes.
"This was a unique gathering", remarked Mark Bray, the Faculty's UNESCO Chair Professor in Comparative Education. "It is breaking new conceptual ground", he added, "not only in the four jurisdictions but also globally." The University, he pointed out, provides a neutral arena in which stakeholders can discuss sensitive topics to identify ways forward in the service of the common good.
Sets of experiences were placed into the arena for discussion and mutual learning by the participants. They noted that governments were considering whether regulation could be minimised if supplementary education providers engage in self-regulation. Participants heard various examples highlighting ways in which all stakeholders could follow their own mandates while still offering optimal service to clients.
Following the forum, UNESCO will use its global platform to disseminate the East Asian findings to the wider community.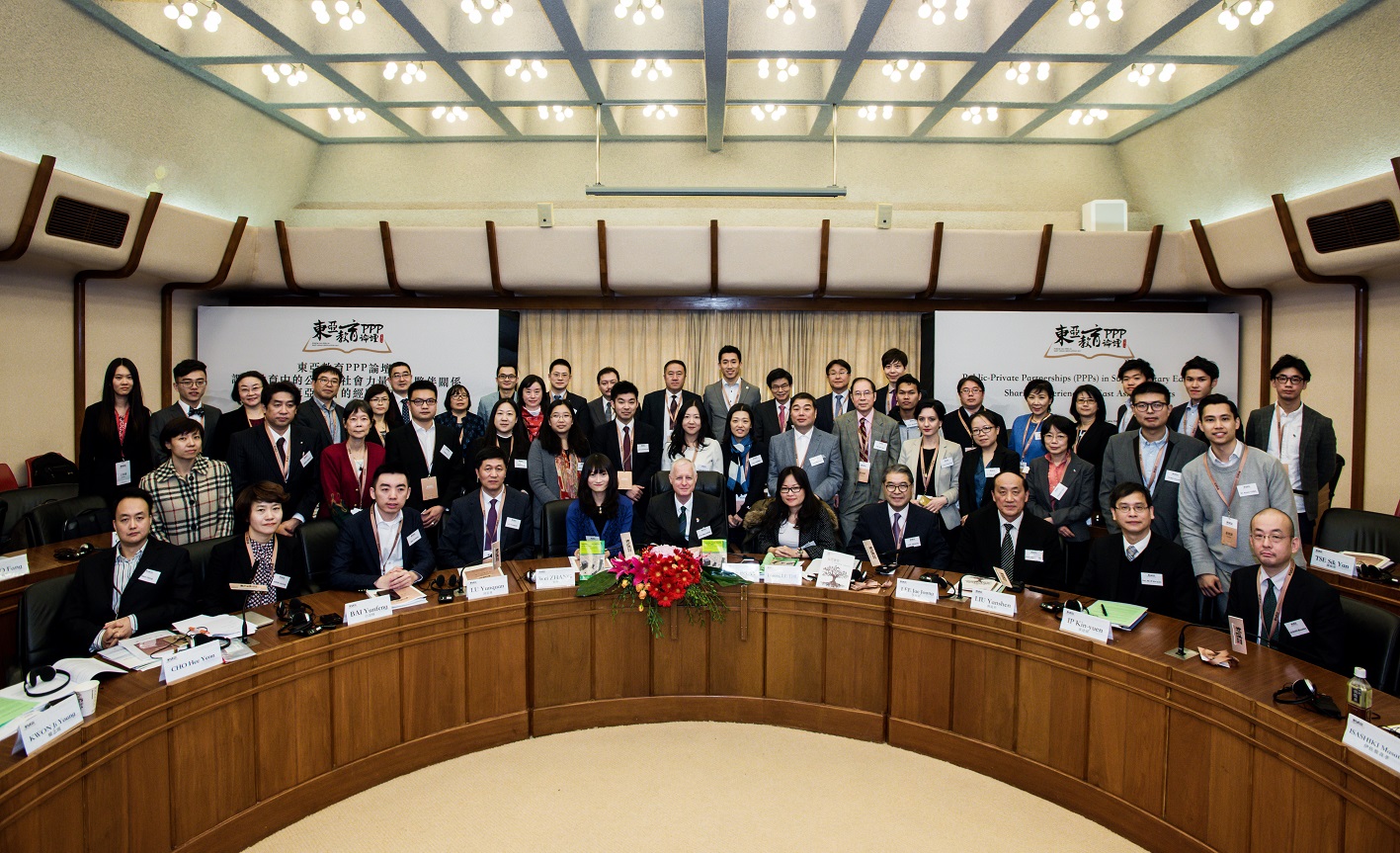 Participants from Four Jurisdictions
Industry and government representatives discussing with Professor Mark Bray
From left to right: Mr Bai Yunfeng (President, Tomorrow Advancing Life, Beijing); Mr Lu Yunquan (Head, Haidian Education Commission, Beijing); Professor Mark Bray (HKU)