Award of the Hans Freudenthal Medal (the Award) to Professor Frederick Leung and the Reception in honour of the Award MoreClose
Professor Frederick Leung has been awarded the Hans Freudenthal Medal - 2013 and the conferment of the Award was held on July 25th, 2016, during the Opening Ceremony of the 13th International Congress on Mathematical Education (ICME-13) at the Congress Center, Hamburg, Germany. ICME is the largest conference globally on mathematics education and takes place once every four years.
Details about ICME-13 can be found at: http://www.icme13.org/icmi_and_german_mathematics_education.html
The Award is one of two awards set up by the International Commission on Mathematical Instruction to recognize outstanding achievement in mathematics education research internationally. The awards given since the previous ICME are presented at the Opening Ceremony. To learn more about the Award, please visit: http://www.mathunion.org/icmi/activities/awards/introduction/
In honour of Professor Leung's Award, the Chinese Consulate-General in Hamburg, Germany, Mr Sun Congbin, also hosted a reception in the evening on the same day at the Chinese Consulate in Hamburg. For details of the reception, please visit: http://hamburg.china-consulate.org/chn/zlgxx/t1384972.htm or http://www.fmprc.gov.cn/web/zwbd_673032/jghd_673046/t1384973.shtml (Chinese version only)
Congratulations to Professor Leung!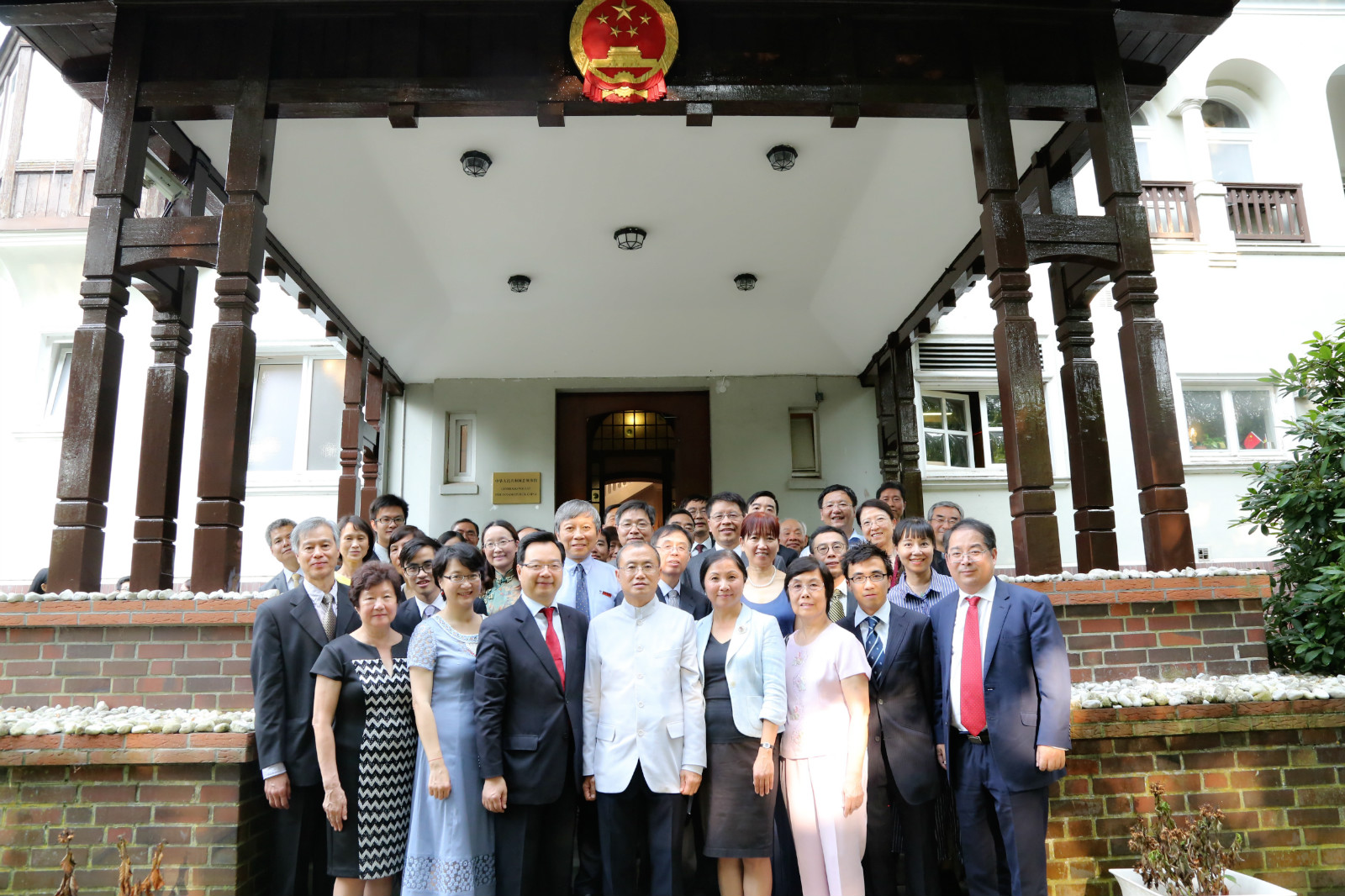 The group photo with Mr Sun Congbin, the Chinese Consulate-General in Hamburg, Germany and guests.