HKU Faculty of Education Celebrated a Centenary of Teacher Education at The University of Hong Kong MoreClose
香港大學教育學院慶祝香港大學百載教師教育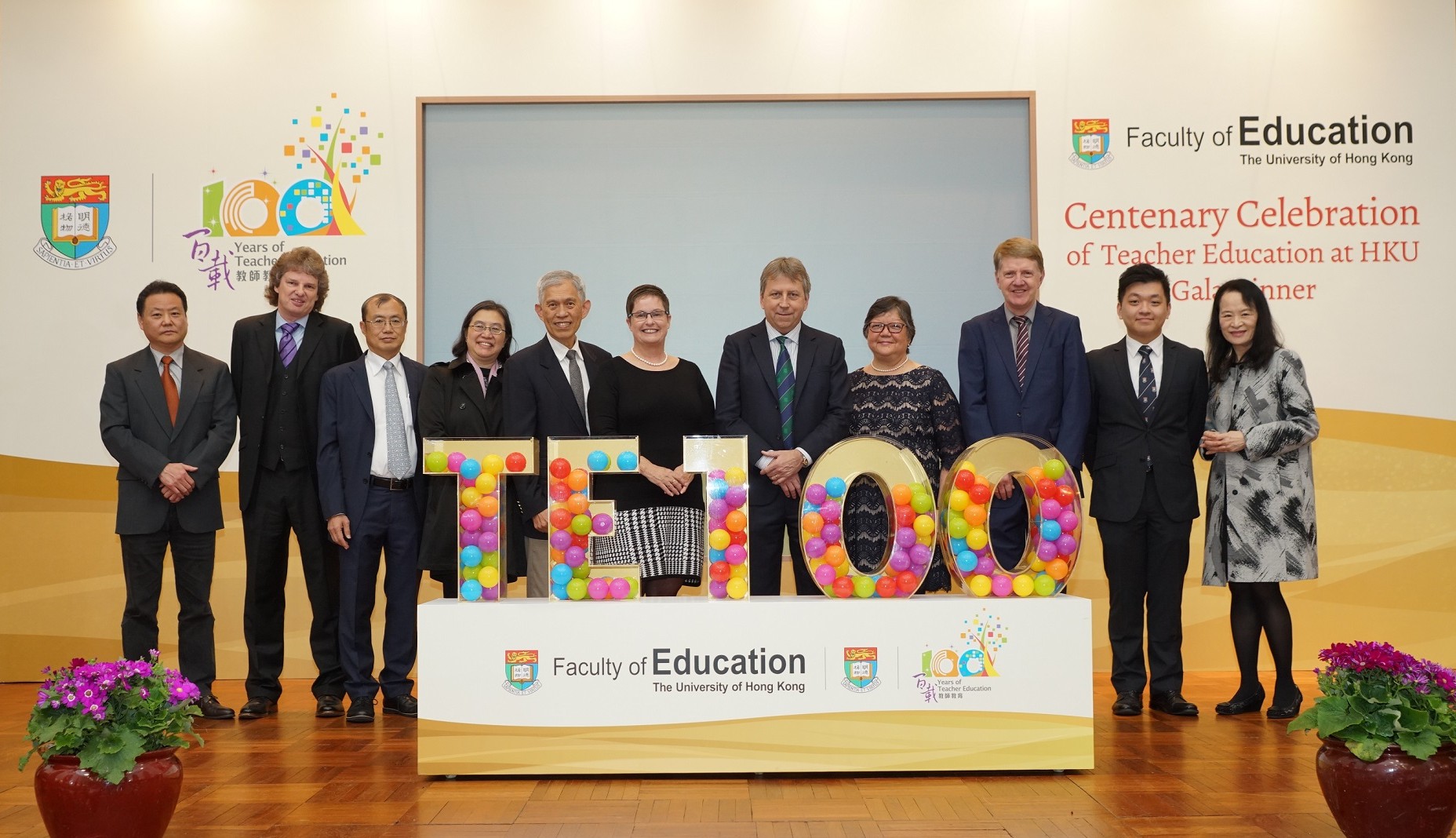 Guest of Honour Mr Sam Tin (fifth from left), Professor Peter Mathieson (fifth from right), Professor A. Lin Goodwin (forth from right), officiating guests and teachers of the Faculty kicked off the celebratory activity of the centenary celebration of teacher education at HKU.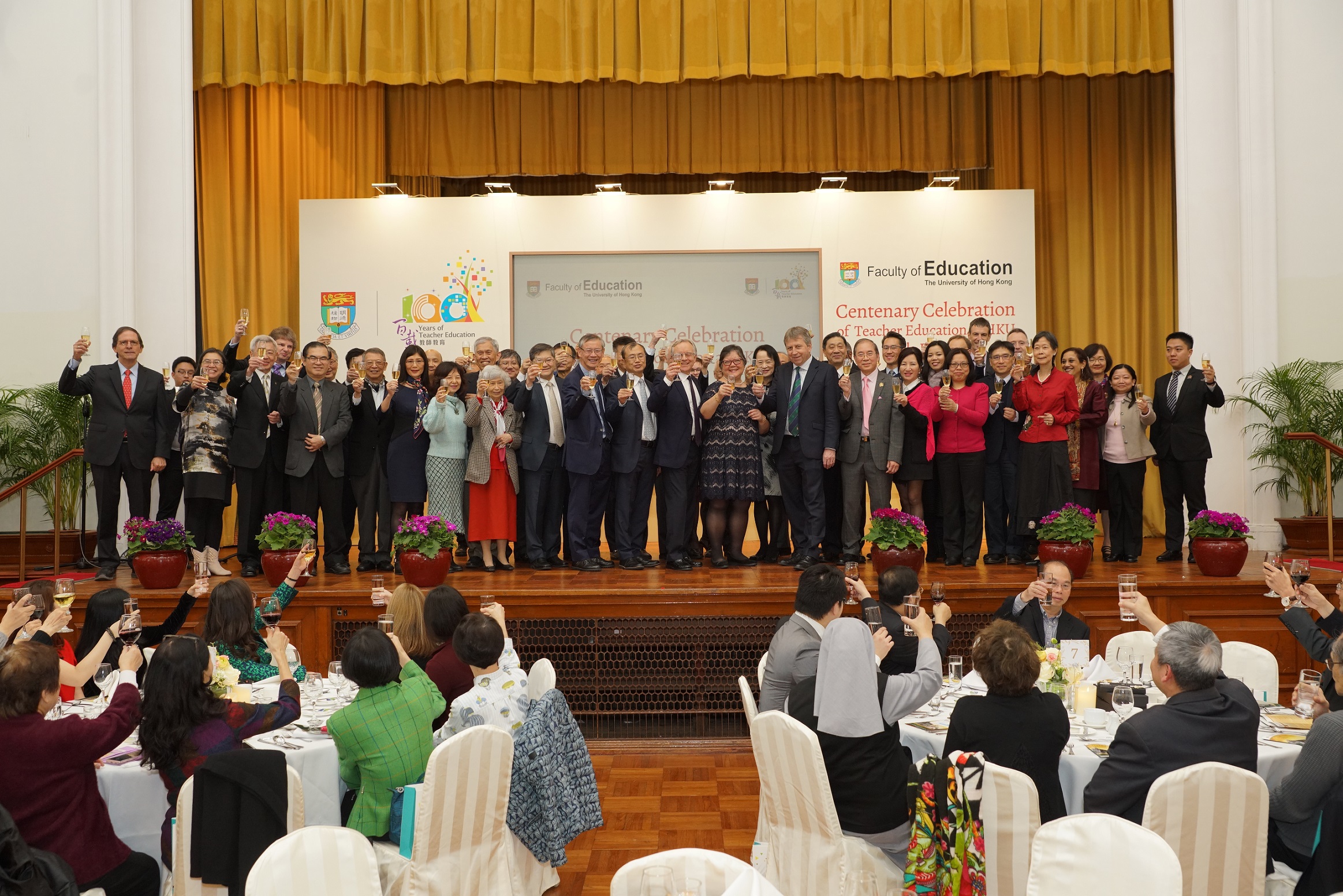 Toasting at the Gala Dinner.


The Education family and friends had a reunion at the Gala Dinner.