Left Menu
Dr LU, Jingyan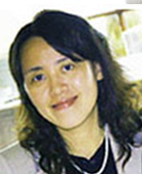 Personal Particulars
Dr LU, Jingyan
陸靜妍
B.of Med.(China), M.Phil (HKU), Ph.D. (McGill)
Associate Professor
Division of Information and Technology Studies
Tel: (852) 2241 5450
Email: [javascript protected email address]
Location: Room 114, Runme Shaw Building
Areas of Expertise:
Research: Learning Sciences; Education Neuroscience; Education in HK and China;
Teaching: ICT in Education; Assessment and Technology, ICT education in China

Areas of Expertise
Learning sciences
Cognitive and communicative processes in learning
Argumentation, problem solving, reasoning, and decision making
Cognitive tools, CSCL, and argumentation tools
21st century skills, creativity, and critical thinking
Brain and Learning/education
Technology and Education
Youth and new social media
Learning analytics, MOOCs, and E-learning in high education
Developing learning and teaching environment with web 2.0 tools
E-learning schema in Hong Kong schools
Education in Hong Kong and China
Cultural difference in learning
How Chinese students learn
Liberal study in Hong Kong
Medical education
Medical cognition,
Medical problem solving and decision making,
Medical informatics
Awards
Faculty Young Research Award 2012
Projects
On going projects
The impact of new social media on young students: This study seeks to focus on understanding how and why young learners use social media to create content both in and out of school, what factors affect their content creating activities, and why young learners differ in how they create content. Understanding their content creating activities using digital media, particularly learning activities that are voluntary and informal, can help educators connect these activities with formal learning activities and perhaps help students transfer the motivations, passions, and skills they invest in the former to the latter.
Completed projects
Understanding students argumentation skills during inquiry learning: This study aims at investigating students argumentation skills in Liberal Study during inquiry learning and characterize and compare the argumentation skills between LS students from different age and performance levels. Compared to the dominant western literature in this area, this study will contribute to the literature on argumentation by extending it to include the performance of Hong Kong secondary students.
Learning 2.0: an Online Platform and a Teacher Support Network for Curriculum and Assessment Innovation in Liberal Studies for the NSS Curriculum: (i) To design and implement an e-portfolio and assessment components to support learning and teaching in LS as well as school-based assessment (SBA) ; (ii) To develop resources tools such as scaffolding tools and thinking tools to support enquiry learning in LS ; (iii) To identify key areas of generic skills that embedded in the LS and to design and implement assessment rubrics in these areas ; (iv) To set up repertories of pedagogies and assessment innovations that facilitate enquiry learning in LS ; (v) To build up a teacher network that facilitates collaborations among schools and strives to develop good practices in using the iLAP.
An International Collaboration in Medical Education: Teaching Medical Students To Think And Care Using Computers: The study is to establish a model that can support lifelong learning of medical students and physicians through the use of technology. By establishing an international collaboration we can make a major impact in designing technology-rich environments (TRE) that can support medical education by connecting physicians and students globally.
Scaffolding collaborative problem solving with cognitive tools: The proposed study will examine if and how cognitive tools can scaffold collaborative enquiry and argumentation in collaborative project based learning and what is the relationship between cognitive and communication activities. Specifically, it will examine how web 2.0 technology applications, can be designed to effectively coach senior secondary students in the Liberal Study (LS) curriculum in Hong Kong schools solve Independent Enquiry Study (IES) problems collaboratively on their own, by providing students with cognitive tools. Web 2.0 applications can be designed to record and analyze problem solving and communicative interactions of students in order to provide them with the forms of constructive feedback needed to scaffold the acquisition of such skills.
Effects of video triggers on Problem-Based Learning (PBL)process: Collaborate with medical educators to investigate cognitive and communicative processes during medical PBL using video triggers; compare the effects of PBL using video with traditional paper based PBL; propose better instructional methods while using video and paper based triggers.
Cognitive and Communicative Processes in Computer-based collaborative learning (CSCL): Develop a conceptual and analytical framework to collect, harvest, transport, and interpret data from Knowledge Forum (KF) so as to understand the relationship between students knowledge construction, argumentation, and communication behavior with the support of CSCL. The framework can be also applied to other similar contexts.
Publications
Reviewed journal articles
Li, H. & Lu, J. (2014). The learning revolution for Kindergarten teachers in the Web 3.0 era. Early Childhood Education (Educational Sciences). 616(4), 1-4.
Lu, J. & Hao, Q. (2014). What factors impact on primary students' online engagement for learning and entertainment at home. Journal of Computers in Education. DOI: 10.1007/s40692-014-0007-9
Lajoie, S. P., Hmelo-Silver, C., Wiseman, J., Chan, L., Lu, J., Khurana, C., Cruz-Panesso, I., Poitras, E., Kazemitabar, M. (2014). Using Online Digital Tools and Video to Support International Problem-Based Learning. Interdisciplinary Journal of Problem-Based Learning. 8(2), http://dx.doi.org/10.7771/1541-5015.1412
Zhang, Z. & Lu, J. (2014). Quantitative assessment of medical student learning through effective cognitive Bayesian representation. International Education Studies. 7(6), 86-97, DOI: 10.5539/ies.v7n6p86
Lu, J. & Zhang, Z. (2013). Scaffolding argumentation in intact class: Integrating technology and pedagogy. Computers & Education. 69, 189-198. DOI:10.1016/j.compedu.2013.07.021
Lu, J. & Zhang, Z. (2013). Assessing and supporting argumentation with online rubrics.International Education Studies. 6(7), 66-77, DOI:10.5539/ies.v6n7pxx
Lu, J. & Deng, L. (2013). Examining students' use of online annotation tools in support of argumentative reading. Australasian Journal of Educational Technology. 29(2), 161-171,DOI: 10.5539/ies.v6n7p66
Lu, J. & Deng, L. (2012).Reading actively online: An exploratory investigation of online annotation tools for inquiry learning. Canadian Journal of Learning and Technology. 38(3), 1-16. http://www.cjlt.ca/index.php/cjlt/article/view/677/349
Lu, J. & Zhang, Z. (2012). The effects of online peer assessment on assessors and assesses: A path analysis. Journal of Educational Computing Research. 46(3), 317-337,
Lu, J. & Law, N. (2012). Online peer assessment: Effects of cognitive and affective feedback. Instructional Science. 40 (2), 257-275. DOI: 10.1007/s11251-011-9177-2
Lu, J., Chiu, M., & Law, N. W.Y. (2011). Effects of collaborative argumentation processes on justifications: A statistical analysis of online discussion. Computers in Human Behavior. 27, 946-955. DOI:10.1016/j.chb.2010.11.021
Lajoie, S. P. & Lu, J. (2012).Supporting collaboration with technology: Does shared cognition lead to co-regulation in medicine? Metacognition and Learning. (7), 45-62.DOI: 10.1007/s11409-011-9077-5
Lu, J., Law, N. (2012). Understanding collaborative learning behavior from Moodle log data. Interactive Learning Environments. 20(5), 451-466
Lu, J., & Lajoie, S. P., & Wiseman, J. (2010) Scaffolding Problem Based Learning with CSCL Tools. International Journal of Computer Supported Collaborative Learning, 5(3), 283-298. DOI: 10.1007/s11412-010-9092-6
Law, N. W. Y., Lee, Y. van Aalst, J., Chan, C. K. K., Kwan, A., Lu, J., Ki, W. W. (2009). Using Web 2.0 technology to support learning, teaching and assessment in the NSS Liberal Studies subject. Hong Kong Teachers' Centre Journal. 8, 43-51.
Lajoie, S. P., Genevieve, G., & Lu, J. (2009). Convergence of data sources in the analysis of complex learning environments. Research and Practice in Technology Enhanced Learning. 4(3), 195-219. (second and third author have equal contribution to the paper).DOI: 10.1142/S1793206809000738
Lu, J., & Lajoie, S. P. (2008).Supporting medical decision making with argumentation tools. Contemporary Educational Psychology. 33, 425-442.
Book chapters
Lu, J., Bridges, S., & Hmelo-Silver, C. (forthcoming). Problem based learning. In Keith Sawyer (Eds). Cambridge handbook of the learning sciences (second edition).
Chan, L., Lu, J., Ip, M, Yip, A. (2012). A comparison of the problem-based learning process in a video-triggered and a paper-triggered case. In S. Bridges, C. McGrath & T. Whitehill (Eds.) Researching Problem-based Learning in Clinical Education: The Next Generation.Springer, Dordrecht, 139-150.
Lu, J., Lai, M., & Law, N. (2010). Knowledge Building in Society 2.0: Challenges and Opportunities, in M.S. Khine and I. M. Saleh (Eds.) New science of learning: Computers, cognition and collaboration in Education, Springer. 553-567.
Lu, J. (2009). Understanding computer supported collaborative medical problem solving: diverse perspectives and multiple methods, in E. Luzzatto and G. DiMarco (eds.)Collaborative learning: Methodology, types of interactions and techniques, Hauppauge, NY, Nova Science Publishers, Inc. 165-196.
Professional Community Services
PROFESSIONAL MEMBERSHIPS
American Education Research Association
International Society of the Learning Sciences
SERVICES
2012 to present: Faculty Research Committee, The University of Hong Kong
2012 to present: Faculty Curriculum Development Committee (FCDC), The University of Hong Kong
2012 to present: Faculty teaching and learning quality committee (FTLQC), The University of Hong Kong
2012 to present: Faculty Research Ethics Committee, Faculty of Education, The University of Hong Kong
2012 to present: Program Director of MSc (ITE), The University of Hong Kong
2012 to present: MEd (ICTE) Course Coordinator, Faculty of Education, The University of Hong Kong
2012: Programme Committee Member of the International Conference on computer Education (ICCE 2012), Division of Learning Sciences
2011 to present: Editorial Board member in International Journal of Computer-Supported Collaborative Learning
2011: Conference Coordinator of the Mainland China post conference of CSCL 2011
2011: Program Committee Member of the Conference of Computer-Supported Collaborative Learning
2009: Program Committee Member of the International Conference on computer Education (ICCE 2009) and Division of Learning Sciences
REVIEW JOURNALS
American Education Research Journal
Developmental Psychology
International Journal of Computer Supported Collaborative Learning
Computers in Human Behavior
Educational Research and Reviews
Interactive learning environment
Journal of the Learning Sciences
Learning and Instruction
KNOWLEDGE EXCHANGE
Interviewed by China Radio International (CRI), August 5th, How Will MOOCs Change Higher Education?. http://english.cri.cn/7146/2013/08/08/3361s780767.htm
Organizing Committee of the LASI-Hong Kong Learning Analytics Summer Institute, July 5th, 2013, sharing advances of knowledge and applications of Learning Analytics to the local community. Audience includes researchers, University and school teachers, and companies.
Global distance education, current state and future development and current development of education research. Invited talk to SuZhou Science & Technology University. July 22nd, 2013
Global distance education, current state and future development and current development of education research. Invited talk to Shang Hai LiXing University of Commerce. July15, 2013
Global distance education, current state and future development and current development of education research. Invited talk to China Open University. May 27th, 2013
2nd UNESCO-APEID Meeting on Entrepreneurship Education, 26-27 March 2013, Hangzhou, People's Republic of China
TOP